CUSTOM COURSES AND CLINICS
OFFERED TO SUIT INDIVIDUAL REQUIREMENTS
Gift Certificates Available
For Christmas , Birthdays, Anniversary Gifts
For Any Of Our Classes
COAST GUARD OPERATOR'S CERTIFICATE:
This "on the water driver's license" is now mandatory in Canada. A one day clinic followed by the CYA Spark Start Exam will provide the certification necessary to operate a power boat of 10 hp or greater in Canadian waters.
Full course cost including certification is $65.00
Challenge only $40.00, offered by appointment.

RESTRICTED RADIO OPERATOR'S CERTIFICATE (MARINE)
Register early to receive course materials for pre-study. Materials consist of extensive text and interactive CD with radio simulator. Total cost including lifetime certificate with DSC endorsement is $175.00, plus GST.

Register early to receive pre-study package.

Next Class - April 13, 2018
please contact us if you are interested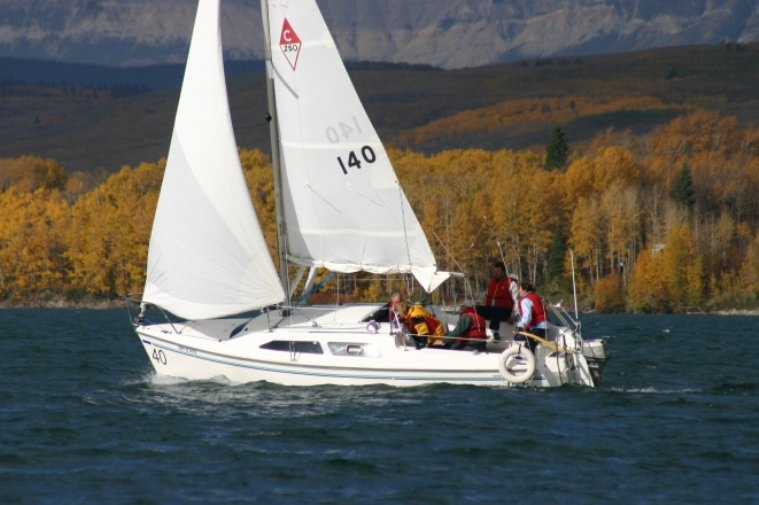 Offered at the Ghost Lake Provincial Park, 20 minutes west of Calgary on the 1A highway. No prerequisites except a willingness to learn and have fun. Total cost of $950.00 includes CYA International Cruising Logbook, text and various materials. A $300.00 non-refundable registration deposit is required to hold the dates you desire as class size is limited. Shortly after receipt of the deposit, your logbook, text etc. will be delivered to you.
First you decide on a classroom session where we learn the theory portion of the course. Second, pick an on the water session for 3 full days of hands on instruction. By the end you will be comfortable as skipper on a small keelboat, by day in moderate wind and sea conditions.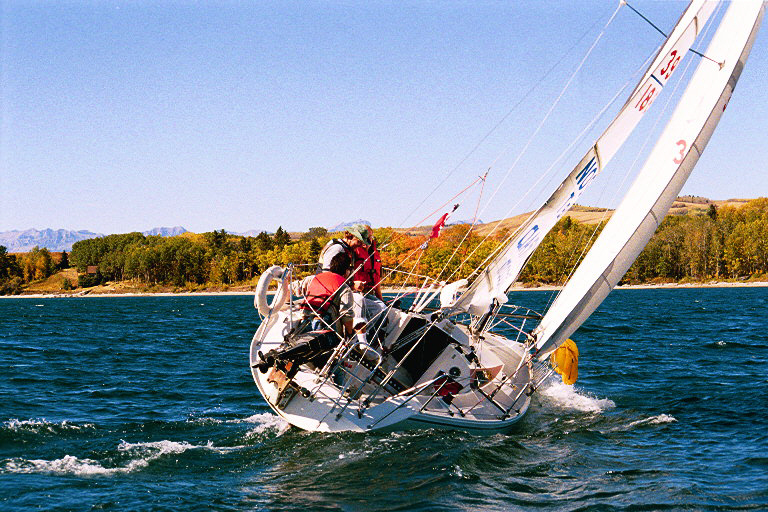 CLASSROOM SESSIONS, 2018:
Class runs Friday evening, all day Saturday and Sunday. Class session ends with the writing of the Coast Guard Operators Certificate exam and CYA Basic Cruising Theory exams Sunday afternoon.
CL1 - June 8,9 &10

CL2 - August 24,25,26
AFLOAT SESSIONS, 2018:
Maximum 4 students per session. Classes will be run on Catalina
250 keelboat. Three days on the water where you will learn everything necessary to feel comfortable as skipper in moderate wind and sea conditions on a variety of boats. Conditions on the Ghost Lake can be much more challenging! You will learn to reef early and reef often!
WC1 - June 22,23,24
Water Levels Permitting

WC2 - June 30 July 1,2,

WC3 July 6,7,8

WC4 July 13,14,15

WC5- July 20,21,22

WC6 – August 4, 5, 6

WC7 – August 17,18,19

WC8 – September 1,2,3

WC9- September 7,8,9



WWW.GHOSTLAKE.COM
TO REGISTER, CONTACT GHOSTLAKE SAILING ACADEMY INC HERE

DALE SPICER
403-861-4999
email: ghostlakesailing@msn.com
For details of Course Content, Click Here

---
COASTAL NAVIGATION:
Class runs two consecutive weekends. You will learn the principals and practices required for prudent coastal navigation and piloting. The basic questions of "Where am I?" and "How do I get there as quickly as possible?" - or - "How not to go bump in the fog" will be dealt with. Total cost of $450.00 includes all texts, navigation instruments and chart. Register by early as it takes a while to get all the materials together.
Next Class - April 7,8,14,15 2018
please contact us if you are interested
To Register, contact Altitude Cruising Corp here and receive your complete navigation package ASAP.
For Course Content, Click Here
INTERMEDIATE CRUISING:
We have just bought the offshore racer, Pacific Karma, a C&C 41 which has two private double cabins and 3 single berths. This wind powered rocket ship has a spacious cockpit and large galley to assure a pleasurable cruise. The course consists of a five day cruise through the Gulf Islands where you will apply the skills you have acquired in the Basic Cruising and Coastal Navigation courses in a real cruising situation with tides, currents and weather. The vessel is fully equipped with full instrumentation, radar, chartplotter, Espar forced air heat, dodger and bimini. Hot and cold pressure water, shower etc. Arrangements will be made with any interested party at any time which does not conflict with booked courses. In the interest of maximum comfort and learning experience there is a maximum 4 students per course unless prior arrangements are made, minimum 2. Full cost including full provisions is $1500.00 per person. Compare for value.


CL 1- May 17-22, 2018 - One Berth Left
CL 2 – June 10-15, 2018
CL 3 – June 17-22,2018
CL 4 – June 24-29, 2018
CL 5 – July 1-6, 2018
CL 6 – September 2-7, 2018


Couples wishing to do their Intermediate together in the summer are invited to contact us for details of July and August trips in Desolation Sound, Gulf Islands and the Discovery Islands. Maximum 2 students per week.
Just about any date you require is available year round as I have 2 other similar yachts and instructors on standby if I can't do it.
Contact Altitude Cruising Corp here
Intermediate Cruising Course Contents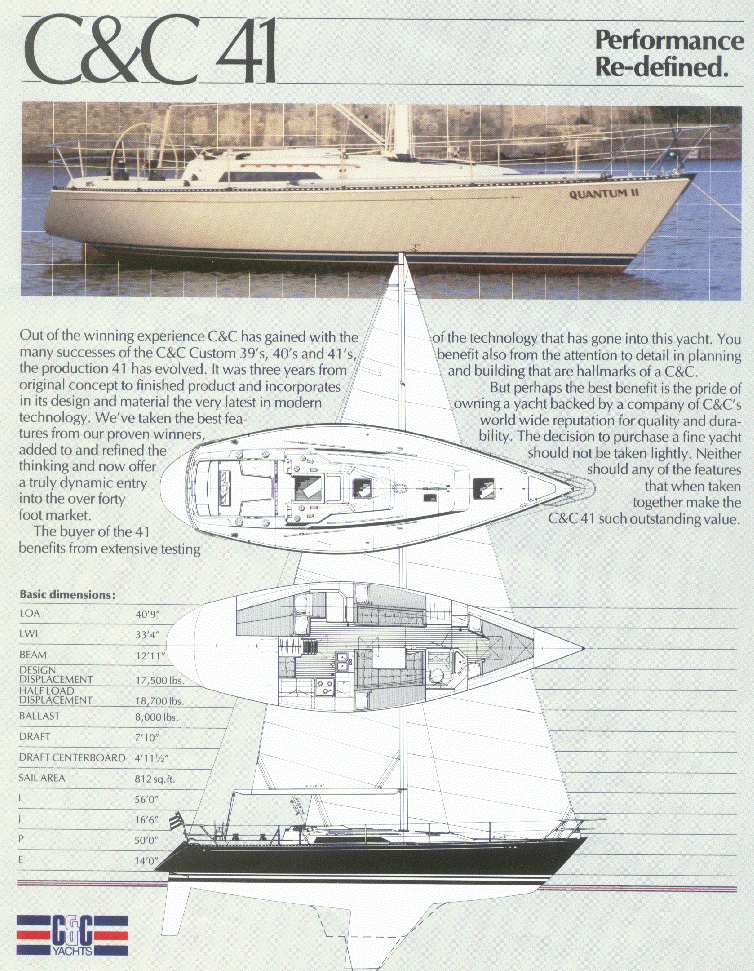 ADVANCED CRUISING
We now have a vessel suitable for teaching at the Advanced Cruising Level. Pacific Karma is a fully equipped C&C 41 offshore racer, impeccably maintained cruising yacht with everything aboard for advanced cruising and navigation in any weather. Call or email with your requirements.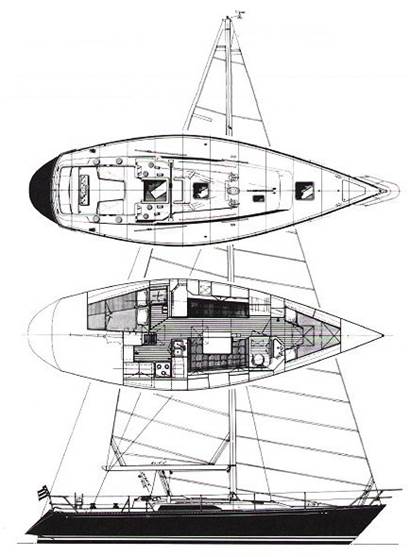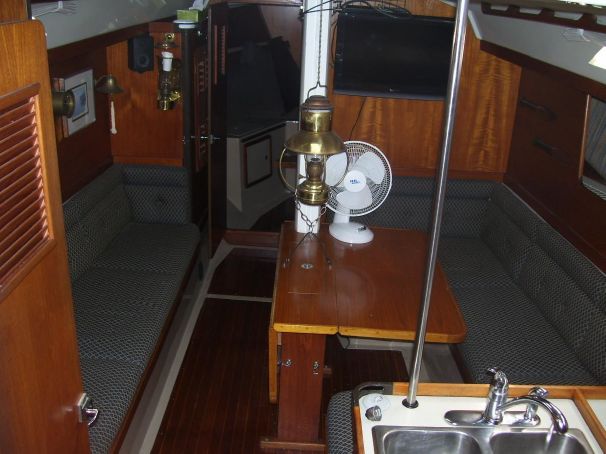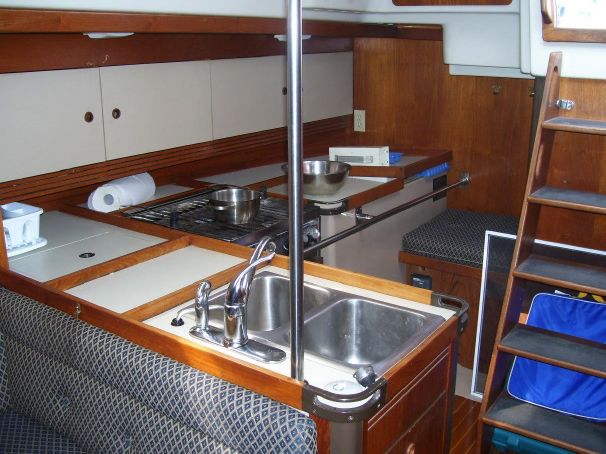 HOLIDAYS


Care for a fun filled Cruise in the Caribbean? Planning a downwind, one way cruise from St. Vincent to Grenada via the Grenadines in 2018.
Cure the mid winter blues. Contact us for details.
CHARTERS
If you do not feel comfortable taking command or just want the comfort of a skipper along, skippered charters are available on request for a maximum party of 4 (plus skipper and cook), anywhere on the west coast. You choose the destinations. Three to ten day charters available at the location of your choice, call for details.